Welcome To Al Awadhi Building Construction
A
We are the leading construction company in UAE who undertake all types of construction projects and put the best effort to execute it the way it is supposed to be. UAE is home to the world's tallest skyscrapers. And, every new project takes a lot of preparation in order to keep the level maintained. We are here to make your dreams come true by constructing your building the way you have always been wanting.
We Build The Best Buildings In UAE!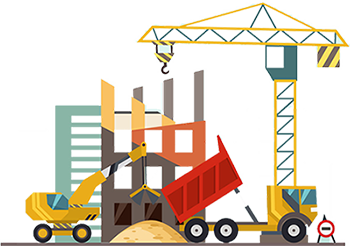 Being among the leading constructors in UAE, we have the best team who work tirelessly towards innovating ideas that can be implemented to make our services better and more efficient for our clients. We keep our clients on priority, discuss their needs and try our best to meet their expectations. If you trust us for your building construction requirements, we will not think twice before going that extra mile for you. Here, we have mentioned a few of our highlights:
Everything Organized
At Al Awadhi, we keep everything organized while constructing buildings. From planning to making arrangements and starting construction, everything is done in a systematic manner. Our experts with decades of experience in the construction industry make sure to keep an eye on everything that is going on in the process and ensure efficiency by implementing all the latest techniques and equipments.
Heating & Cooling Prioritized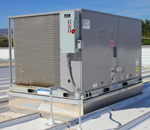 Heating and cooling is one of the important requirements of a building. In a country like UAE, where weather is too harsh and temperature is always ready to extract every single calorie, a good heating and cooling system is a basic necessity. We make sure to keep enough space in our designs so that you can get a good HVAC system installed later without a hassle.
Fire & Safety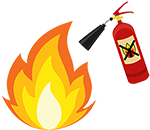 Our designs are very safe and we follow all the safety measures while constructing a building. Fire & safety is one of the essential things while constructing a building, we understand that. We make use of pocket doors and do the required soundproofing to ensure comfort. Also, we take care of appropriate lighting and electrical supply arrangements to make it safe and convenient for all.
Give Us A Call Now!
If you have been looking for a good building construction service, don't think much. Giving us a call will take a few seconds and you will get to discuss what you want in order to figure out if we are the perfect company for you. So, pick up your phone and call us now!